Bio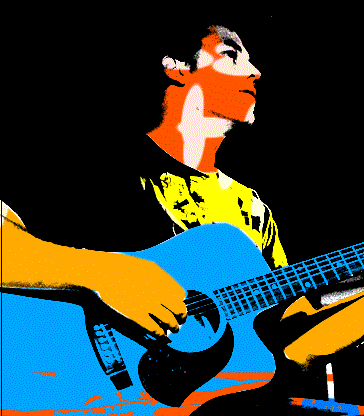 Neiko has been a consistent live performer on the Sydney music scene for the past 20 years.

The Music of Neiko takes you on a journey to a place where melody and great lyrics live. The sounds are like urban roots (Jack Johnson, Ben Harper) through to Pop (Alex Lloyd, Neil Finn, Coldplay) Neiko's sound is unique and diverse yet somehow instantly familiar. The listener gets the feeling of dejavu !

Neiko says the music just comes to him, " Sometimes it's not until I've written the song and I'm playing it live somewhere that it just clicks and I go.... aaah that's what that ones about".

Although a bit of a production buff in the studio, Neiko takes a live approach to his song selection stating: " If a song doesn't cut it live with an acoustic guitar then it doesn't usually make the grade "

Neiko's unique vocal style cruise's effortlessly over solid guitar grooves to form a sound that's hard to categorize, so we'll call it Urban Pop n Roots before someone calls it something else. Neiko's music will filter through the airwaves and find its way to you.